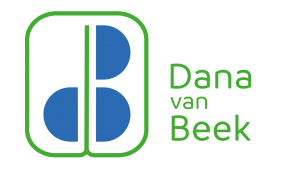 Coaching voor mensen
met wortels in
meerdere culturen
Waar kom je vandaan en waar wil je naartoe?
Wil je weten wat leven in verschillende culturen met je doet?
Ik help je daar graag bij!
De culturele invloeden in je leven omarmen
Heb je (een deel van) je jeugd in het buitenland gewoond? Ben je misschien vaker naar verschillende landen verhuisd?
Die ervaringen hebben meer invloed op je persoonlijke ontwikkeling dan je denkt.
Je kunt je hele leven het gevoel hebben dat je overal en nergens thuishoort. Je kunt er ook een enorme bruggenbouwer van worden.
Als coach geef ik 1-op-1 begeleiding aan mensen met wortels in een of meerdere culturen.
Daarnaast verzorg ik ook lezingen en workshops over dit onderwerp. Want leven in verschillende culturen kan je leven verrijken, en tegelijk kan het voor uitdagingen zorgen.
Ook organiseer ik regelmatig TCK Café's in Leiden en omgeving.
Ik ben benieuwd naar jouw verhaal. Welke weg heb je afgelegd, waar sta je nu en waar wil je naartoe?
In mijn praktijk werk ik met jongeren en volwassenen met verschillende achtergronden. Ik help je graag verder.
Misschien wil je weten hoe ik je organisatie verder kan helpen. Met een workshop of een lezing. Neem ook dan gerust contact met me op.
Schrijf je nu in
voor de nieuwsbrief
Quotes die je aan het denken zetten
"Het gaat er niet om of je binnen of buiten de lijntjes kleurt, het gaat erom dat je je eigen lijntjes kleurt."
"Als je goed om je heen kijkt, zie je dat alles gekleurd is."
"Soms blijkt de kleinste stap in de juiste richting de grootste van je leven te zijn."